"Reaching for something in the distance. So close you can almost taste it… No one else can feel it for you. Only you can let it in. No one else, no one else can speak the words on your lips… Live your life with arms wide open. Today is where your book begins. The rest is still unwritten." (Unwritten, written and sung by Natasha Bedington).
Your year ahead is still "Unwritten," as the 2004 song by Natasha Bedingfiled reminds. An exciting time, indeed! Who knows what's going to happen? But you (and your team, department/branch, etc.), can be the author of so much of it yourself–with your own clear vision, steadfast will and earnest determination.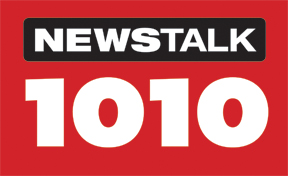 To help you (and your work team or association colleagues) get revved up, refocused and re-energized to start your new year off right–to start on notes of optimism, positivity, hope and determination for all you want to experience and achieve this year–I invite you to listen to my January 6th radio interview in Newstalk 1010/CFRB (The Motts Show, which airs each Saturday and Sunday 6am – 9am; 1010 on the AM dial).
Our discussion is about new year's efforts and resolutions, goals, ideas, attitudes, behaviours and such. I've crammed lots of inspirational sayings, quotes and philosophies into a short time. It's my hope that you attach to least one that you can embrace for your entire year. That's my goal–to inspire YOU! Feel free to invite your staff or association conference committee members to listen too. Enjoy!
Also, feel free to give me a call at 416-588-3334 if I may be of keynote speaker service to you and your group in 2018. That would be my pleasure and honour to be of either repeat or first time speaker service to your organization.
Sending you my kindest regards, and best of wishes for your year ahead. Okay, now, go and WRITE it! ;)
Nina