G'bye summer. Yes, it's true, summer's not really over until September 21st but who're we kidding? We all know that once it's "back-to-school"–whether or not it's been 3 or 30 years since you had to do that–summer's O-V-E-R! But, rejoice…perhaps now you can get really get some "stuff" done around your workplace once again…receive timely responses to your emails, voice mails and who knows what else.
September naturally gives rise to anticipation…new starts…new books and pens and pencils…new committees, projects and perhaps even new teams, or at least new team members. One may get to wondering, "Now that we're all back together again–at full workplace complement, with no more summer holiday skeletal-staff situations–how will things be different at work? how will they be better? how will I be better? Haven't asked yourself that particular question yet? That's okay, September's only two weeks old; there's still plenty of time for contemplating and taking action.
September is a great month for getting more serious…for taking yourself off the professional "cruise control" that summer-brain and summer-mode can induce, and get back to driving that good ole job of yours with both hands on the wheel and pedal to the metal. Time to shift gears and perspectives…to start anew…to put your socks back on!
Consider these suggestions for hunkering down with a little joy in your heart and renewed passion for your profession for the impending autumn, balance of the year and beyond: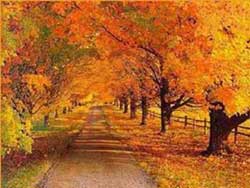 1. Acknowledge the change: Identify what good there is in the change of seasons and the change in workplace energy that autumn ushers…what good there is for you, personally, and for your team, too. What can now start happening at work because it's September? What can now stop happening…and what can or should continue to happen despite the new season?
2. Review your career path: Ask yourself where you want to be, within your organization or elsewhere, by eg. next summer? If you clearly know you want to stay put in your current position–fine enough–ask yourself, then, what can you consciously choose to do to improve your current expertise in your field, so that you still have a sense of dynamo and forward momentum.
3. Plan a staff event: Arrange or champion the coming together of your team/department/branch, for an official employer-sponsored workday autumn event, eg. a "Back-to–Business" professional development off-site, planning session or staff appreciation day. A staff off-site event is a perfect way for teams to reacquaint, reenergize, refocus and welcome new staff into the fold.
4. Plan your next vacation now: A dear family member of mine has just seen the backend of a grueling 10 months of "all-the-works" treatment for breast cancer. I thought it so loving and ever-so-wise of her husband to see the value of planning ahead and purchasing two tickets to Mauritius for a luxurious two week stay (they left just this past Sunday); he booked this fabulous vacation last November, just after her two surgeries and before both her months of chemo and subsequent radiation. These tickets sure gave her something lovely to focus on as a reward for soldiering on through all the challenging days, trials and tribulations in between. Not to suggest that your work is as unbearable as all that, but you get my drift. Give yourself something exciting to look forward to. The older you get, the faster the months twirl around the calendar. It will be spring again before you know it and you'll be on your way once again!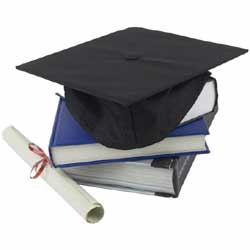 5. Sign up for an evening class: One that further develops your current professional skills…and/or one that's quirky and different…just for fun!
6. Start a new, recurring personal workplace tradition: eg. take yourself and a different colleague out to a fancy lunch near your workplace on the first Monday of every month (the autumn "back-to-work" blues may be challenging enough to cope with; the Monday morning variety can get the best of many, too; this strategy can help ease the blues that each of these events may bring). Back in my corporate/office days of yesteryear, a close circle of colleagues would get together for breakfast at a luxurious nearby hotel once a quarter and still be ready for work at 8:30 a.m. It was great fun, indeed…and a fabulous way to treat ourselves at the start of the business day. I still recall how those that had not attended, wished they had. Needless-to-say, as time passed, that little "breakfast club" of ours grew and grew, eventually going on to become a proper recurring branch event.
7. Explore the possibility of working from home one day a week: Surprisingly, perhaps, many find that where possible, working from home proves more productive than the primary workplace…no time for unscheduled, over-chatty drop-in colleagues, water-cooler time-wasters, and other workplace distractions that take your "eyes off your fries".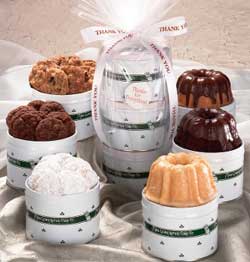 8. Host a, "Thank-you for another fine year of your service" anniversary luncheon, for each of your immediate staff members, if you're in a position of official leadership: Hold off-site monthly luncheons for all staff that joined the organization in that particular month, eg. staff that joined the company in September attend a manager-hosted September luncheon (which may end up including only one other or as many as four or five; hypothetically, there may be some months that don't include any–in that case, dear manager, don't' go alone–it all depends on the coincidence or planning of your company's hiring practices and rhythms).
9. Treat yourself to a new business outfit (or maybe even two!): Kids get new clothes for a "new year", why not you, too? Man or woman…it's Fashion Week (at least in New York City, it is!). Gotta go back inside? back to work? no more summer casuals? Well, if you must, at least you can feel extra good about it with some brand new duds. Works for most everyone, every time.
10. Sincerely befriend a new employee: Go out of your way to help accelerate that person's comfort with the new team/the new work environment. Introduce them around…take them to lunch. Don't just wait for the "official" people to take care of this through organizational orientation; demonstrate to yourself and for that other, your personal leadership in this regard. Remember (if you had such an experience as a child) what it was like to be the new kid at a new school, where everyone else knew one another? It's got to be tough.
11. Clean out your desk, files and drawers…again: The virtual ones as well as the physical. There's nothing like a clean and tidy workstation at which to tackle the tasks of the day. We all mean to complete on this task, but my-oh-my how most of us do procrastinate–you, too? In a Zen/ Feng-Shui sort-of-way clearing your workspace just may be the thing to clear the way for other, fortuitous professional events and experiences to befall you this autumn (no pun intended!). It's worth a try!
12. Roll over some of those fabulous summer habits into your autumn routine: Who says you have to give up, eg. barbecuing, jogging, swimming, reading fiction, long evening walks or whatever? Summer holidays may, indeed, be over but you can still consciously build daily "mini holidays" into your routine to allow for some continued, recurring sense of R & R. Now that your socks are back on, the days shorter and the workload seemingly bigger, you'll need those rest and relaxation moments more than ever. Be sure to build them in.
September tries its best to have us forget summer.
— Bern Williams
If September must have its way, you might as well engage in activities, practices and mindsets to find joy in the daily routines and demands of this new season. Get pleasure from your autumn and welcome back to some serious, passionate working! And, to top you up until next time, please visit my blog and share your thoughts.