On a perfect spring evening, while watching my nine year old daughter's baseball game, my 68 year old mother was at home sipping her last cup of coffee. She was in good health on Wednesday, May 29,1996. She loved her independence, knew the art of living alone without being lonely, went out, loved her books, her records and her movies–especially Robert Redford! She was coming for a sleep over that weekend. I was to pick her up at 5 p.m. Thursday, after facilitating a conflict management seminar in Hamilton, Ontario. I called my mum Wednesday night to confirm Thursday's plans. No answer. I called every 20 minutes for two hours without an answer. I had a dreadful feeling but kept pushing it away. My intuition was saying something was wrong, but I ignored it.
I was out by 6:30 a.m. Thursday, so the first time I called was at the mid-morning seminar break. No answer. Lunch time. No answer. I was working with 26 managers, trying hard to keep my professional composure and commitment but by the afternoon I was so distracted that I confided in the group, and we agreed to end the day early. I barrelled Toronto bound on the Queen Elizabeth Way, at a clicking 130 kilometres. I called my mum's building superintendent and asked him to check in on her. He said, "She's probably gone shopping." When I insisted, he agreed and promised to call back. I was passing through Oakville, Ontario when he called saying, "I'm sorry, Nina, your mother is dead."
There I was driving in the fast lane of a busy highway, being told my healthy mother was dead! Somehow I kept my composure, and kept driving. Now I had to get there more than ever! I didn't want anyone taking my mummy away before I arrived. I called my dear friend, Irene, for comfort and company for the rest of the drive. She insisted I pick her up before heading over to my mum's apartment. Irene was my guardian angel through the entire experience, sitting with me with the ambulance attendants, the police, the coroner and finally the funeral representatives.
My mum died of a "silent" heart attack. Not a "big deal" heart attack…her heart just stopped ticking. She must have died in the late evening because her lamp was on. I saw the signature red lipstick on her empty coffee cup. Snack crumbs left on a plate. The coroner estimated her time of death at 10:30 pm–the time I started calling.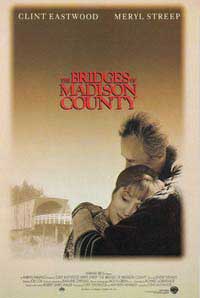 I went to my mum's apartment many times before the funeral. I went through her things. If she were alive it would've been an invasion of privacy, but, in death, it was a loving way to draw her near. I discovered that she'd kept a diary ever since arriving from England, in 1952! I discovered that my mum, Beryl, was a poet! I found books filled with her handwritten poetry. It was like a scene from "The Bridges of Madison County"! Beryl (named after a precious gem) kept her gift, her precious gems, all wrapped up, and all to herself, all her life. No one had ever read her touching words about simple, wholesome, and real life themes.
The night before the funeral, my nine year old daughter declared she had a powerful intuition to read "Nanny's" poetry at the service. So on June 4, 1996, Kathryn read her Nanny's poetry, with the voice of an angel. The circle of life, love and eternity, in that moment, was so profound I could feel a glowing aura around us all. Strangely, it was one of the most joyous moments of my life. At my mum's funeral, of all places, I experienced that fleeting bliss of pure love. To this day, that memory sees me through my darkest hours.
Because I was a good daughter, and because of my profession as a motivational speaker, I knew how to grieve and heal, but sometimes, around 10:30 p.m. on any given night, I felt bad that I hadn't "been there" for my mum in her hour of passing. I felt bad that she died "alone" and wondered the classic "what if …could I have saved her?"
Fast forward to May 29, 1998–two years to the day of the passing of my mum. I was driving home from an evening speaking engagement. It was 10:30 p. m. when I came to a secluded intersection. I saw a suspicious man on a bicycle, wheeling around, nervously, in tight circles–like he was anticipating something. My intuition YELLED that something was wrong. I guess I finally learned to listen and act on my intuition, as my mother had always encouraged, because I immediately looked left and then right. In an instant I saw everything–the way it was, and the way it was going to be.
In the poorly lit street, I saw an old lady walking down the hill, by a wooded area, carrying bags in both hands. I can't logically explain how I knew that she was going to be in trouble, but I KNEW! The man on the bike looked at me suspiciously because I was taking so long to move through the intersection. I camouflaged my intent by passing through, but I looked in my rear view mirror in time to see him bolt towards the woman. I turned my car around on a dime, and raced past him to the woman's side. I yelled out, "Please let me take you home. I think that man on the bike intends to harm you". She jumped in my car so fast my head spun! In that same instant, the cyclist took off. The woman was scared, winded and began to cry, " I knew that man was following me, ever since I got off the bus", she said, "but I felt 'silly' to be so scared, so I kept walking".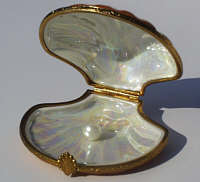 Her name was Pearl. Interesting…Pearl/Beryl? They sound the same and they are both precious gems. I found myself reprimanding Pearl in the same way I'd have lovingly reprimanded my mother for going out after dark, and not telling anyone, and then, afterwards, taking the bus home alone. I asked Pearl, "Why were you out so late?" "I couldn't help myself", Pearl said, The Horse Whisperer just came to out, and I love Robert Redford, and I love the movies, and I didn't know the movie was so long." "Just like my mother", I muttered.
Can you imagine how I felt? It was the second anniversary of my mother's death, it was 10:30 p. m. , Pearl looked like my mother, she loved movies and Robert Redford! She asked me if my mum also loved books. Did she??? My mum had over 1000 books! So did Pearl. Go figure?
I went home and cried and cried and cried. I thought I was crying from all the evening's melodrama, but I realized I was crying with gratefulness. I wasn't able to "be there" and "save" my mum in her hour of greatest need (it was just her "time"), but, exactly two years later, at 10:30 p. m., I was able to "be there" and "save" another lady, just like my mum.
Early the next morning Pearl called and said, "Nina, I think your mum came to you last night, and worked through you, to help me". I realized that, too. My mum's spirit worked through me to help another and, at the same time, help me heal my own pain, on the very night that it was most acute. So much was gained from listening to my intuition that night.
You might wonder, cherished reader, why I share this personal story with you deep in December (especially when my articles are usually upbeat and workplace focused). I bring you this story now–in December, especially–because I see it as a joyful one of the sprit within…within us all. And what better time of year than Christmas, Hanukah, Kwaanza or just because it's year's end and a good time to take stock, to listen to your inner voice…your spirit and sense of spirituality, to find the best within and extend a good deed or two, or three, to a workplace colleague, client, friend, family member, or "stranger".
My story has many possible lessons but, for me, the most important ones are:
watch out for one another, all through the year, at work and elsewhere
listen, trust and act on your intuition more often; how about starting right now?
when your friends, or workplace colleagues, offer help, receive it; you don't have to do everything yourself–there is a giving in the receiving, too
and always, always, always remember to celebrate, treasure and take care of the precious gems in your life…like Beryl and Pearl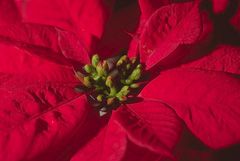 "Life can only be understood backwards, but must be lived forwards."
Kierkegaard
My December holiday is Christmas, and I offer you the age old prayer for Peace on Earth and Goodwill towards one another, especially now, given the current state of our world. Whatever December holiday you embrace, may you give and receive the best that human spirit has to offer, each day, at work and elsewhere, for the balance of 2003–and throughout the coming year. My very best wishes to you and yours!
P. S. I'll be back to my "regularly scheduled program" of workplace focused "Working Wisdom" articles in January, 2004!