It's that time of year again… if you, your department or whole organization champion professional development for in-house staff or association members, January is often the month where you may think, "I thought I/we had lots of time to pull our event(s) together! Where ever did all the time go? Now I feel panicky–like a keystone cop trying to bring it all together at breakneck pace, from venues, to brochures, to lining up the right speakers! Helllp!"
When it's your role/your conference planning committee's role to choose the speakers for your next annual conference, company meeting or special event, you wield significant power over its success. Choosing the "right" presenters can mean the difference between basking in the glory of a memorable and productive event, or baring the brunt of criticism for selecting inappropriate speakers (anyone who has ever sat on a conference committee can relate to that feeling of being on tenter hooks, hoping that the majority of attendees give the ole "thumbs up" to their overall experience of the event–the burden of responsibility is daunting).
If you find yourself in this position, right now (or, if at some point in your future you find yourself on a conference committee–and not just for business focused events…you may even find yourself in the thick of planning a grand event, requiring speakers, which has nothing to do with work)…these tips and suggestions will help see you through to superceding your wildest expectations of "pulling it off" with flying colours!
Choose "one of your own" industry presenters when:
the information and the message to convey is highly clinical and industry specific
the speaker needs academic knowledge, specific background or education to understand the nuances of your industry's history, politics and corporate culture
the event budget is restricted, and it's too difficult to justify "outside help" when you have "passable" people in your own backyard
you have your own, highly qualified and respected people, who are skilled, dynamic presenters, right there in your own organization
Choose a Guest Speaker when:
the themes and messages to convey are broad and universal. All industries care about Leadership, Team Building, Attitude and Behaviour around Dealing with Change, Inter-Personal Communications, Conflict Resolution, Stress Management, Employee Motivation, etc. A fine quality guest speaker will research and customize their subject of expertise to specifically address your industry's needs
you suspect the audience will perceive the message to be more valuable and inspirational if delivered by an "outsider". When internal, on-staff representatives address "touchy" messages, audiences may suspect hidden agendas, or wonder if the internal speaker has been "coached" by senior management. In such cases, a guest speaker is perceived as more objective. "Well, if she says so–and she's an "outsider"–then it must be true!"

potential staff presenters openly admit they are not the best choice for the topic in question
potential on-staff presenters have a fear of public speaking (unfortunately–it's true–even if an internal individual has admired knowledge and information on a specific topic, it does not automatically make them credible, dynamic and confident speakers. And, again unfortunately, most of us will "go to sleep" regardless of the importance and validity of information being shared–even if we know the speaker is an expert–if we are distracted by the speaker's nervousness or bored by their delivery style…or lack of it!
When choosing a guest speaker, consider these tips:
Identify your meeting's theme: "Why are these attendees coming together? What are our objectives? What do we want these people to walk away with?" Get clear about your meeting's themes and objectives to help you narrow down your guest speaker search.
What kind of guest presentation will work best for your event?: Project time frames for your agenda. A guest speaker works especially well to open or close your conference, or provide a change of pace over lunch. Audiences enjoy events that are framed with universal topics (despite the fact that the innards of their conference may be very data heavy and very industry specific). Over arching, "people friendly" themes, to open and close a meeting or conference, help bring the meeting energy together and point the way ahead with enthusiasm. A 45 to 60 minute presentation is a very common allotment of time for a guest speaker keynote. Depending on the total length of your conference, a breakout session, half or full day in-house workshop facilitation around a broad conference theme, may also provide a beneficial, value-added flavour to your event.
What type of speaker would work best for your needs?: There's a difference between a professional speaker and a celebrity speaker, a Canadian speaker, American, European, Australian, etc. Each brings their own "magic" to a conference. The way to ensure the best fit for your event is to ask, "What are the pros and cons of each type of speaker? Will our audience be more open to and connected with someone perceived as "local"…from our own "neighbourhood"? What is best for our audience? What is our primary focus? Do we want this guest speaker to provide content or entertainment? Motivation and inspiration? Some of these points or all of them?"
Make a list of the personality and character traits you'd like your speaker to demonstrate: Forthright and brass tax? Humorous? Content heavy? Inspirational and motivational? Consider the "personality and chemistry" of your own good people, to ensure the right "fit" between audience and speaker.
Identify your speaker budget: Research the market to get a realistic sense of what "things" cost. Research speaker fees by gathering information on two or three presenters. Fees may differ, and if they do, explore the "deliverables" for each. Find out exactly what the quoted fee includes, e.g. travel and accommodation expenses, printing costs, etc. Will the speaker customize their presentation? Is there an additional fee for customization?
Is your conference date etched in stone or is there flexibility?: Do you need to find a guest speaker who can fit into your etched in stone chosen date, or can you look for the "right" speaker for your event, first, and then choose a date that works for both?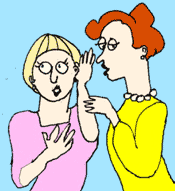 Word of mouth from a trusted colleague or friend is a valuable method of exploring possibilities: When that strategy isn't available, consider reviewing the speaker's website to get a greater sense of their subject matter expertise, years of service, credentials, clients and their testimonials. Are references available (if you'd like to go that far)? Look for evidence of a diverse group of satisfied, previous clients. Have they spoken in your industry? Are they published? Can you read a sampling of what they stand for, in print? Consider asking for a chance to hear a recording of one of their presentations (you may not always have the time to view a video, but an audio offering works well for most, during your daily commute). If acceptable and convenient for you, both, consider sitting in on one of the speaker's local engagements.
Do you have a pre-designed agreement for guest speaker bookings?: If not, ask if the speaker works with a contract and specific terms, e.g. a clear list of what their fee does and does not include, percentage of retainer fee to hold the date (typically 50%), and the terms of the balance due. Agreements work well for both parties because they clearly define all expectations and deliverables.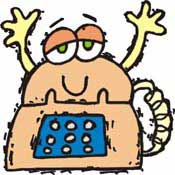 Always insist on having the chance to talk directly with the speaker before booking their services: The phone works just fine for this opportunity, but it must be the speaker with whom you talk, not merely their representative. At least some of your decision may be based on a visceral intuition that this person is the "right" speaker for your event. Their profile on paper (or electronics) may be stellar but, still, it's always valuable and appropriate for you to trust your own intuition about your potential speaker's manner and style; the best way to confirm that, for yourself, is to ensure you get to experience some form of real time, direct contact.
There are times when "one of your own" will do, but remember this well-known phrase, "It's hard to be a prophet in your own house".
Isn't it true that others, outside of your own family (whether it be your literal family or your work "family") may marvel at your wisdom and value more than your own brothers and sisters, mothers and fathers, cousins, aunts and uncles? Why is that? Maybe because they know your whole history? Maybe because they remember you from "way back when"? Maybe because they just haven't taken the time to look and listen hard enough to what you have to offer…because you are one of their own? And isn't it often true that you can tell a beloved family member, until you're blue in the face, to, eg. go to the doctor and get that checked out, or stop doing this, or start doing that…but they never listen to you? Then…some "outsider" comes along, tells them the very same thing that you've been saying for a donkey's age, and they hop to it right away! Yes, indeed, often times "It's hard to be a prophet in your own house…or family…or workplace"! That's when, to get your messages across, you call in the "outside" help!
Like those wonderful "Magic Eye" pictures, that don't make any sense until you pull back…a guest speaker can help the audience "get the picture" in a whole new way! All of a sudden, what was always there, but not seen, understood or accepted, becomes known to all! And the "ahas!" abound.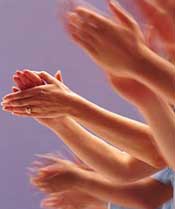 Whether you are currently involved in scoping out a professional development event requiring speakers, see yourself potentially involved in such a challenge at some future date, or can't ever imagine finding yourself in such a spot, tuck this "Working Wisdom" away somewhere where you may gain quick access to it (or share it with a colleague who is crying the blues about the conference committee upon which they are sitting). You never know…whether for a wedding, anniversary or, yes, even for a professional development day or annual conference, so many of us, sooner or later, end up on a team of cooks mixing that special event planning broth. When it's finally your turn to contribute, make sure you add tasty and thoughtful ingredients for audience accolades and applause.
"I think you've got to continuously make sure (employees) understand how important they are. As a CEO, you need people more than they need you. My job is to keep our people interested in staying, and working, and growing and prospering with this company."

Lawrence Bossidy, Chairman, Honeywell
"It's not the will to win, but the will to prepare to win that makes the difference."
Paul "Bear" Bryant, former footballl coach, University of Alabama