What situations in your work life and/or private life need a reframing of perspective? What do you bellyache about so much (at work or elsewhere) that you even bore yourself at times? Do you sometimes feel trapped by the "paralysis of analysis" of a dissatisfying situation, knowing that your perspective is, perhaps, an unhealthy one for yourself and your career, yet, for all your reflection and examination of the situation, you can't seem to emotionally get out from under?
Even though we may intellectually understand the process and value of changing our perspective, for some reason, it sometimes seems so hard to do. Don't you agree? In such cases, ask yourself:
What's the pay off for me to hold on to this perspective?
What is it that I get to keep, tangible or otherwise, if I hold on to this perspective?
What do I think will happen if I shift my perspective–good or bad?
Is it possible that, by shifting perspective around this particular situation, I might experience more (workplace) peace, happiness, team harmony, client satisfaction or even learn a profound professional or life lesson? If you can learn to actively practice the skill of facilitating yourself through these types of introspective/reflective questions while in an actual moment of struggle over a frustrating workplace situation, all the more power to you–literally. And opportunities to practice being open to changing one's perspective abound each and every day. Just watch for yourself, and learn.
The following is an excerpt from my book, Getting Passion Out of Your Profession: How to keep loving your living…come what may, and illustrates one of my own personal examples of an everyday/any day event wooing me to shift perspective…and it's so very well timed to share this with you now as we (in Canada and so many other countries) observe Remembrance Day:
In the late 1990's and early into the 2000's I visited my extended family in England most every summer, especially because my maternal grandmother was fast approaching her 100th birthday. (Now that's another example of perspective…on the importance of making the most of one's time. Andy Rooney once said, "Life is like a roll of toilet paper–it goes faster when you get near the end of the roll!" Indeed.) When distant friends and family are young and in good health, the urgency to visit is often reduced. When they're aged, you'd better hurry up and visit or call, because any day could be their last. The reality, of course, is that this is true all through our lives; we just don't seem to notice so much, under, let's say, 30 or 40.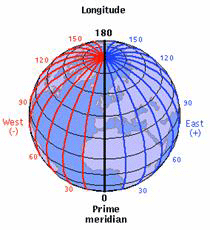 Although when visiting England our number one priority was Nana, we always squeezed in some sightseeing. It was during the summer of 2001, on the way to Greenwich to visit The Royal Observatory (and straddle one foot on either side of the line marking the Prime Meridian), that a little boat on the River Thames offered up one of my most profound lessons ever on "perspective". The Thames, during the summer months, attracts scads of sightseeing boat tours. On this particularly sunny July day, the wide, choppy river was throbbing and bobbing with large and small tour boats. Some very grand, all white and glistening, multi-tiered and very modern and clean looking–sort of like, "The Love Boat", circa 1976! Some were smaller. We purchased our tickets from what we thought was the central wicket for all tour boats, to cruise 40 minutes down the Thames, from Westminster Bridge (in the heart of London, overlooking the Houses of Parliament and "Big Ben") to Greenwich. We lined up dockside and waited to climb aboard.
What a cruel joke someone had played on us all. The beautiful multi-tiered boat with the open upper deck slowed down and then sailed right on past our dock and on to the next! In its wake, the boat of my unfortunate destiny chugged along, spewing what smelled like kerosene behind. What were we to do? We'd already bought our tickets. As this smelly, antiquated, fully enclosed, two-level boat came alongside the dock, it was hard to hide my disappointment. For me, the 40-minute boat ride (with Canary Wharf on the right and St. Paul's Cathedral on the left and London's famous Tower Bridge straight ahead) was to be part of the joy of the day. Now what was I going to do?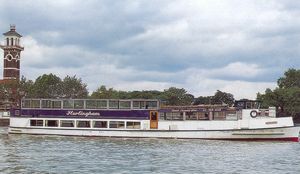 With my first step aboard this seemingly floating death trap I secretly and melodramatically feared for my life. We found our way to a collection of flimsy, plastic, stackable chairs that had seen better days. Once seated, I felt as though my line of sight was level with the water. It was pretty low down compared to, "The Love Boat", upon which I would not sail. I scanned the interior for life preservers and made a mental note of their location, just in case. As we pulled away from shore, and for many minutes after, all my pearls of professional wisdom and advice fell from my thoughts. In those moments, I certainly was not practicing what I preached from the speaker's platform. I confess, my preoccupation with the doubtful sea-worthiness of my vessel, along with its chintzy interior, robbed me of the pleasure of this leg of our day's excursion. This, despite the fact that our Cockney-accented tour guide (who, by the way, also doubled as the captain of the boat), tried his hardest to be funny, in a cynical and sarcastic way. Under other circumstances I would've laughed along, but not this day; this poor fellow, doing his best with what he had to work, only inflamed my annoyance, until… two thirds of the way to our destination, the captain piped up with, "Some of you may wonder about the history of this boat." ("No kidding", I snickered.) "Well", he carried on, "It's the Hurlingham and it was built in 1915. It's the oldest working boat still in operation on the Thames. (Why was I not surprised?) It's not as fancy as some of the other boats carrying you tourists to and fro along the river, to be sure, but it has at least one thing over all those other boats that makes it the pride and joy of the Thames." "Do tell…pleeease!", I muttered, sarcastically to my aunt.
Well, try he did…and succeeded, too…in spades! "This little boat was the saviour of hundreds of British and Allied Soldiers stranded at Dunkirk" (the French port on the English Channel, which was the scene of the evacuation of the British Expeditionary Force in 1940, in the early days of WWII–they were forced to retreat by the German breakthrough at Sedan; 335,000 British and Allied forces were evacuated from the shores of Dunkirk between May 27 and June 2 by warships, requisitioned civilian ships, and a host of small boats just like the one I was on, all the while under constant attack from the air).
Wow! Now that made everything different! ("Why didn't you say so!") In a nanosecond I went from smoldering contempt for this cavernous workhorse of a vessel to one of reverent awe, as I now heard the echoes of the relieved and grateful ghosts of the troops who had been spared on those dark days in 1940, thanks to, among others, this "little boat that could" and did! And then the captain continued, "And it made three return crossings!" Old softy that I am, the tears flowed. Somewhat embarrassed, as I fished around my purse for a tissue (while wondering why only my aunt and I were blubbering), I realized, "I've got to get a picture…I've got to take a picture of me with this oh-so-special vessel!" So there we were, my aunt and I, standing by the shiny commemorative brass plaque which read, "Dunkirk 1940"; that same plaque that had been there all along (and for over sixty years!), which I–with my blinders firmly in place–neglected to see upon boarding. I couldn't help but be reminded of a quote I knew and loved so well:
We don't see things as they are, we see them as we are.
— Anais Nin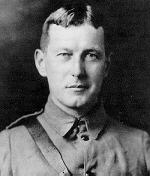 And as for me? I was clueless about the treasured vessel in which I was riding until this "pretending-to-be crusty" old captain set me straight and inspired me to change my perspective.
What perspectives do you need to change? Give it some thought. Open up to that unassuming "relic of a boat" that might be right in front of your face this very moment to help you shift your thoughts and attitude.
Maximize the powerful lessons to be learned from the conscious practice of reframing perspective on everyday incidents and occurrences. It will serve you well. Watch out for these lessons in the seemingly little and insignificant mundane events of everyday life. They're there for the taking if only we would slow down and take the time to interpret our observances–sort of like having an "out of body experience".
And speaking of observances…in observance of Remembrance Day, please allow me the liberty of sharing with you this well-known and touching poem, penned by one of Guelph, Ontario, Canada's most famous and beloved sons, Lieutenant Colonel John McCrae, a doctor and teacher who served in both the South African War and the First World War:
In Flanders Fields
In Flanders Fields the poppies blow
Between the crosses, row on row,
That mark our place; and in the sky
The larks, still bravely singing, fly
Scarce heard amid the guns below.
We are the Dead. Short days ago
We lived, felt dawn, saw sunset glow,
Loved, and were loved, and now we lie
In Flanders fields.
Take up our quarrel with the foe:
To you from failing hands we throw
The torch, be yours to hold it high.
If ye break faith with us who die
We shall not sleep, though poppies grow
In Flanders fields
"In Flanders Fields" was first published in England's "Punch" magazine in December, 1915. Within months, this poem came to symbolize the sacrifices of all who were fighting in the First World War. Today, the poem continues to be a part of Remembrance Day ceremonies in Canada and other countries.
Lest We Forget