Looking for a female Canadian keynote motivational speaker, or conference speaker who knows how to inspire an audience?
Nina Spencer, considered among the best of Canadian keynote motivational speakers, delivers motivational messages for all kinds of business and association meetings and conferences.
About Nina Spencer, Canadian Motivational Speaker Toronto
A popular Toronto-based, Canadian keynote motivational speaker, Nina Spencer presents as an international corporate motivational speaker, workshop facilitator, speaker's coach and bestselling author. Dubbed by the National Post as, "One of Canada's leading motivational speakers," she is in demand with audiences from a diversity of associations, professions and industries, in both the public and private sectors. Hailing originally from Corporate Learning and Organizational Development, Nina offers over 20 years of professional speaker experience and exudes that magical blend of information and inspiration, served up with high energy and a relaxed authenticity that appeals to both genders, all generations and the whole spectrum of the corporate landscape, from senior management to frontline staff. A conference planner's delight! Learn more about Nina Spencer…
---
Nina Spencer talks about her latest book on TVO's "The Agenda in the Summer" with Nam Kiwanuka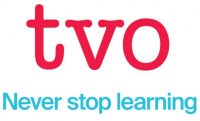 ---
IN THE NEWS – Feb. 15, 2019
– 

How to get passion out of your work
---
Real Life Talks with Yvonne Heath- Nina Spencer
---
Hear Nina Spencer on Radio 990 Winnipeg Manitoba: Staying motivated at work in the dog-days of late summer

Listen to Nina Spencer on: Information Radio 990 on CBC Radio One Winnipeg, Manitoba
---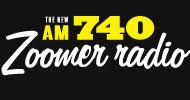 Listen to Nina Spencer on Zoomer Radio, April 3, 2018: Spring Rejuvenation: Attitudes and Actions
---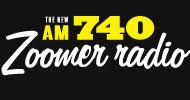 Click here to listen to Nina's Interview on Zoomer Radio AM 740's Zoomer Week in Review (minute 10:50 to start; concludes at minute 18:01)
Nina having fun on her own time (April 5, 2018) as a contestant on Zoomer Radio's Face the Music, with Ben Mercer and Norm Edwards.

---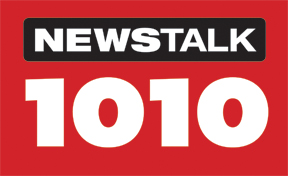 Listen to Nina as a repeat guest of Paul and Carol Mott on their NEWSTALK 1010 show, Weekend Mornings with the Motts.
Nina with the Motts, January 6, 2018
Nina with the Motts, July 23, 2016
Nina with the Motts, August 30 2015.
---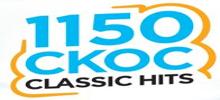 Listen to CKOC sample of Nina Spencer and her radio feature, "motivational moments."
---
Nina's Four Part Interview for 102.7 FM WisTle Radio (on the topic of climbing Kilimanjaro—lessons learned, gleaned from corresponding book and keynote, A Time to Creep, A Time to Soar)
---
---
---
---
Hear More about Nina's Mt. Kilimanjaro summit climb, on Biz Radio Canada:
---
---
Canadian keynote motivational speaker, Nina Spencer can be reached at 416-588-3334. To book Nina's motivational keynote workshop services for your organization's event, contact Nina. or email nina@ninaspencer.com